I have started to add content by looking at Jemima Stehli. Jemima Stehli is a Feminist Photographer/Artist who used her own body in her work.
In this work she stripped for a number of men that she knew and asked them to take the picture when they wanted to as she stripped - this was a comment on the male gaze and the reaction of the men in each image is very different - some are surprised, some happy, some stare blankly at the camera.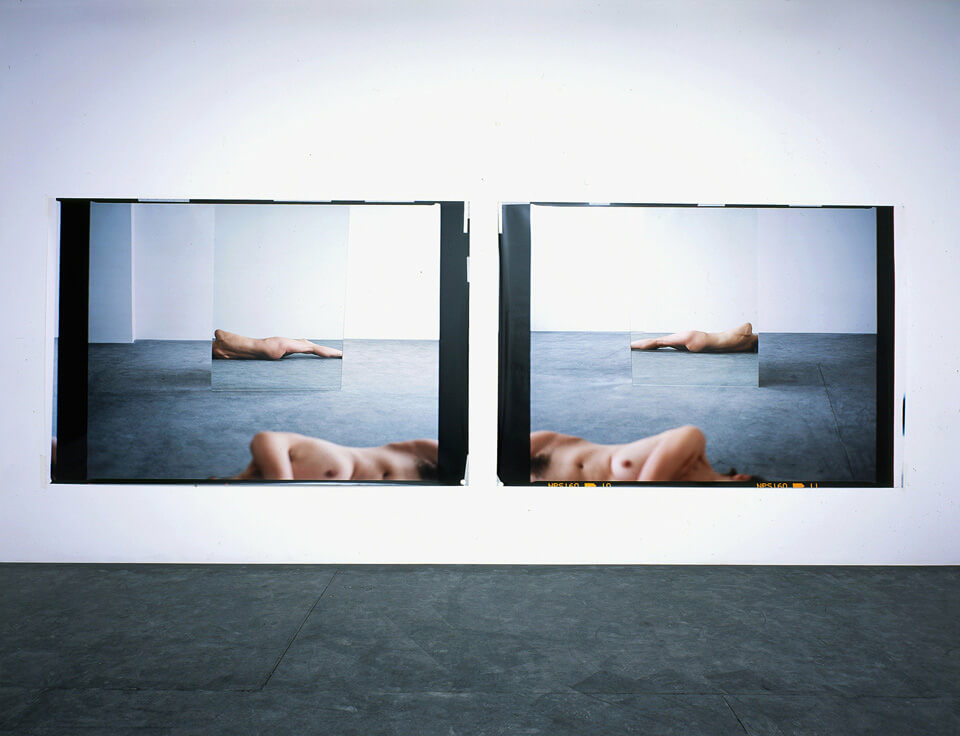 In this work above from 2003 - Stehli photographs herself at various angles using mirrors and the empty space so that parts of her body are visible - again thise feels like a body performing in the space and we are, as viewers, forced to gaze upon her body and consider each curve, her skin, her breasts in these contemplative images. The use of mirrors emphasises and enforces the idea of the gaze and 'looking' photographically.
On my dictionary listing I had added facts about Stehli where she was born, education and exhibitions and then written a short blurb about the artists and added an image. I am considering how much content to add and how I should add links to create a wide web of information about each artist.
This was my process fro this:
This is the listing in the directory above and how it will look as you click into her space
This is the listing - I have changed the text and colours however I still think the background image is problematic and will need to be changed to make each page more readable.